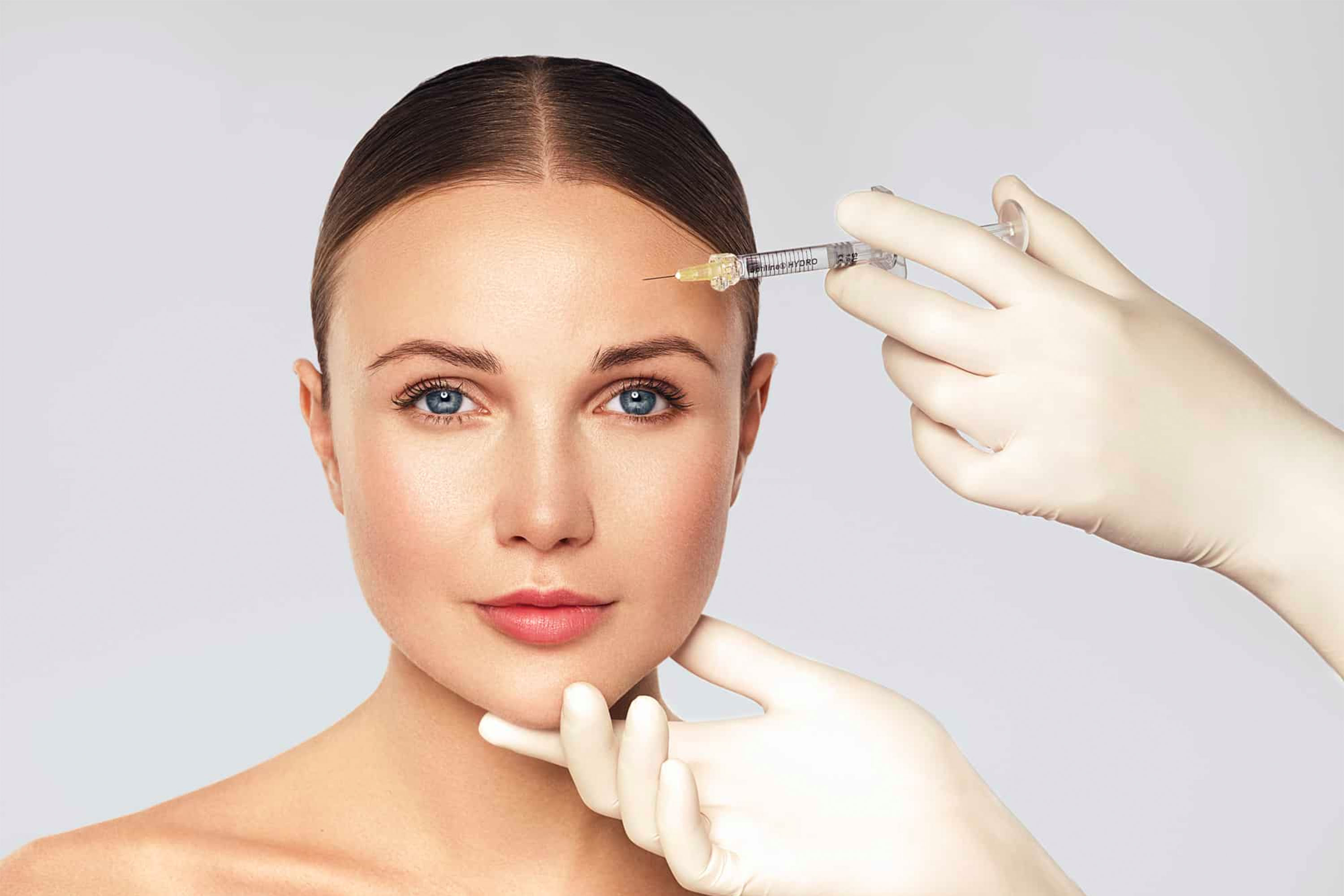 Issue 1: Temporal Area injection
Injecting in the temporal area, is considered as a hight-risk procedure
Exploring the Temples
The hollow temple is an area often overlooked.
Sunken temples are an inevitable part of aging for many of us. The loss of volume in the upper third of the face is, however, still not given enough attention.
Temporal atrophy results in "skeletonization" of the face, which makes it look older. Treating this area with hyaluronic acid fillers, such as Apriline®, has an extremely positive and rejuvenating effect.  
Risks of Treating the Temples
Injecting in the temporal area is considered a high-risk procedure and the temples are referred to as "dangerous territory". In reality, this is an area that deserves consideration from the injector but, technically, it is no more challenging than any other area of the face. The risks associated with temporal fillers are similar to the risks that exist in other areas.  Potential side effects include bleeding, bruising, infections and unevenness of the skin surface. The results could be unsatisfactory and there might be a need for more filler to be injected. The risk of vascular compromise exists as well. Practitioners should be properly trained and experienced. They need to be aware of the serious potential complications that can result from occlusion of specific facial arterial and venous structures. There is a potential for significant anatomical variations in the pathway of temporal vessels, therefore caution is always advised.
Male and Female Patients
Fuller temples will make the outer eyebrows more visible. They will give the eyes a much more open, attractive and youthful appearance. However, the approach to male aesthetics is different from that of a female. 
In this case, the depression created by temporal wasting in the female face does not usually require a full correction. When treating temples on a female face, it is important to improve the concavity and avoid giving the face a convex appearance as this is considered to be a masculine feature. 
My Own Experience
My preference is to inject no more than 0.5 ml, bilaterally, during the first appointment. This kind of a sessional approach guarantees a safer practice. I prefer to use a 25G cannula with a retrograde fanning technique. The benefit of injecting the filler with a cannula is the reduced risk of an intravascular event while working at a more superficial depth. The use of a 25G cannula has demonstrated to be safer than the 27G.
Dr. Gabriel Siquier
Dameto Clinics International
Related Articles
Issue 11: CELLBOOSTER® GLOW: Anti-Aging and Depigmentation Effect of a Hyaluronic Acid Mechanically Stabilized Complex on Human Skin Explants

Gabriel Siquier-Dameto 1,2,†, Sylvie Boisnic 3,†, Pere Boadas-Vaello 2 and Enrique Verdú 2,* 1 Dameto Clinics International, 1171 VC Badhoevedorp,…

Read Article

Issue 10: Positive results of striae distensae treatment with CELLBOOSTER® LIFT: Case Report

Gabriel Siquier-Dameto 1 – 2 Timur Taskesen 3 1. Private Practice, Dameto Clinics International, Aesthetic Medicine, Spain & the Netherlands; 2….

Read Article