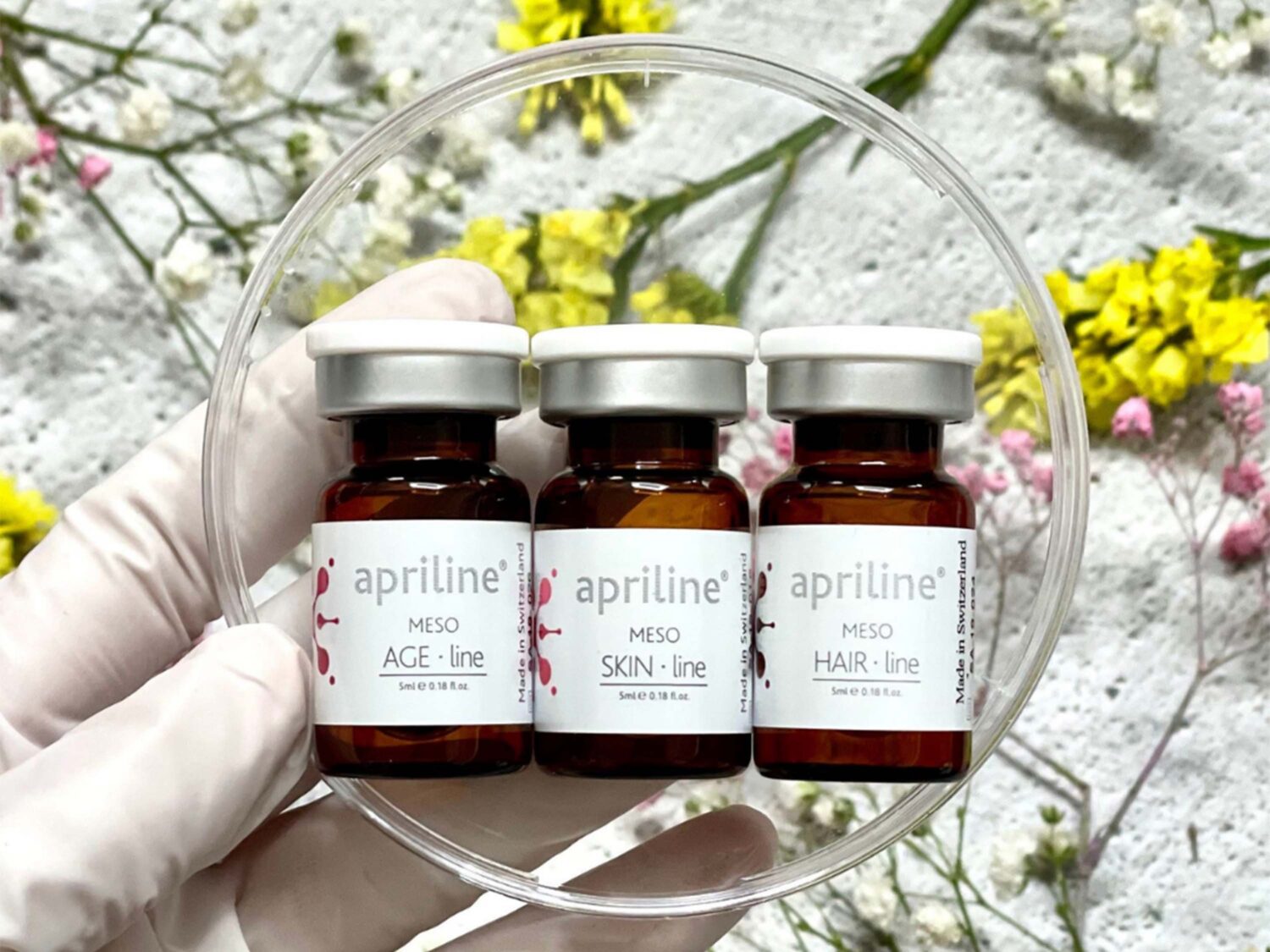 apriline® MESO
apriline® Meso combines the power of nature and the latest innovation in the aesthetic industry.
A unique blend of hyaluronic acid, peptides, amino acids, and vitamins have been precisely selected to match innate skin physiology.
apriline® Meso formulas are designed for topical or microneedling applications.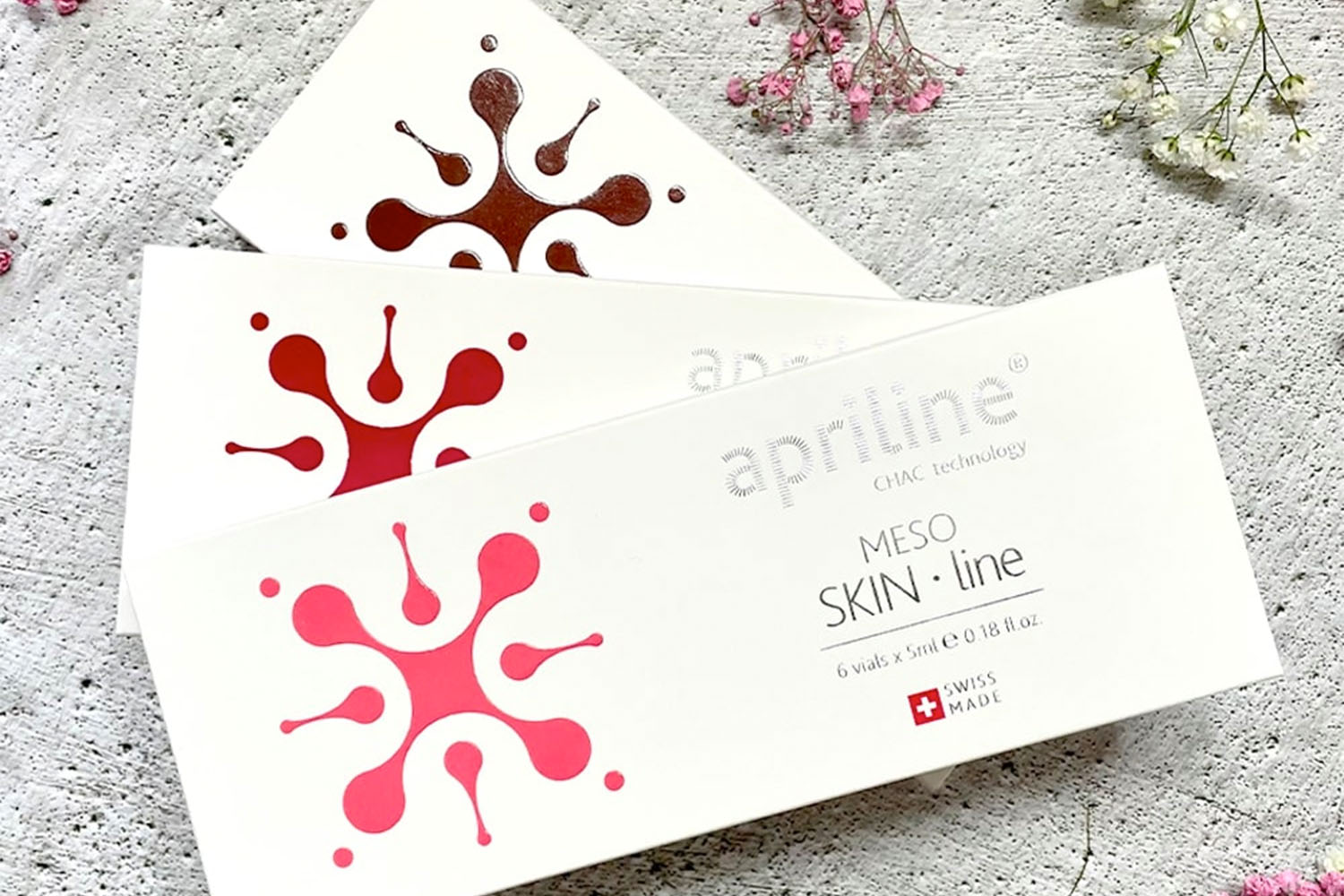 Why use Mesotherapy?
Subject to numerous external and internal factors, our skin is in constant search for elasticity, viscosity and youth. Wrinkles, folds, dull skin tone, pigmentation, acne and loss of glow are the consequences of the environment we live in.
Aging also represents a set of transformations. Skin aging reflects the biological age, which does not always correspond with the chronological age. Depending on the combination of genetic factors, aging process will be more or less noticeable.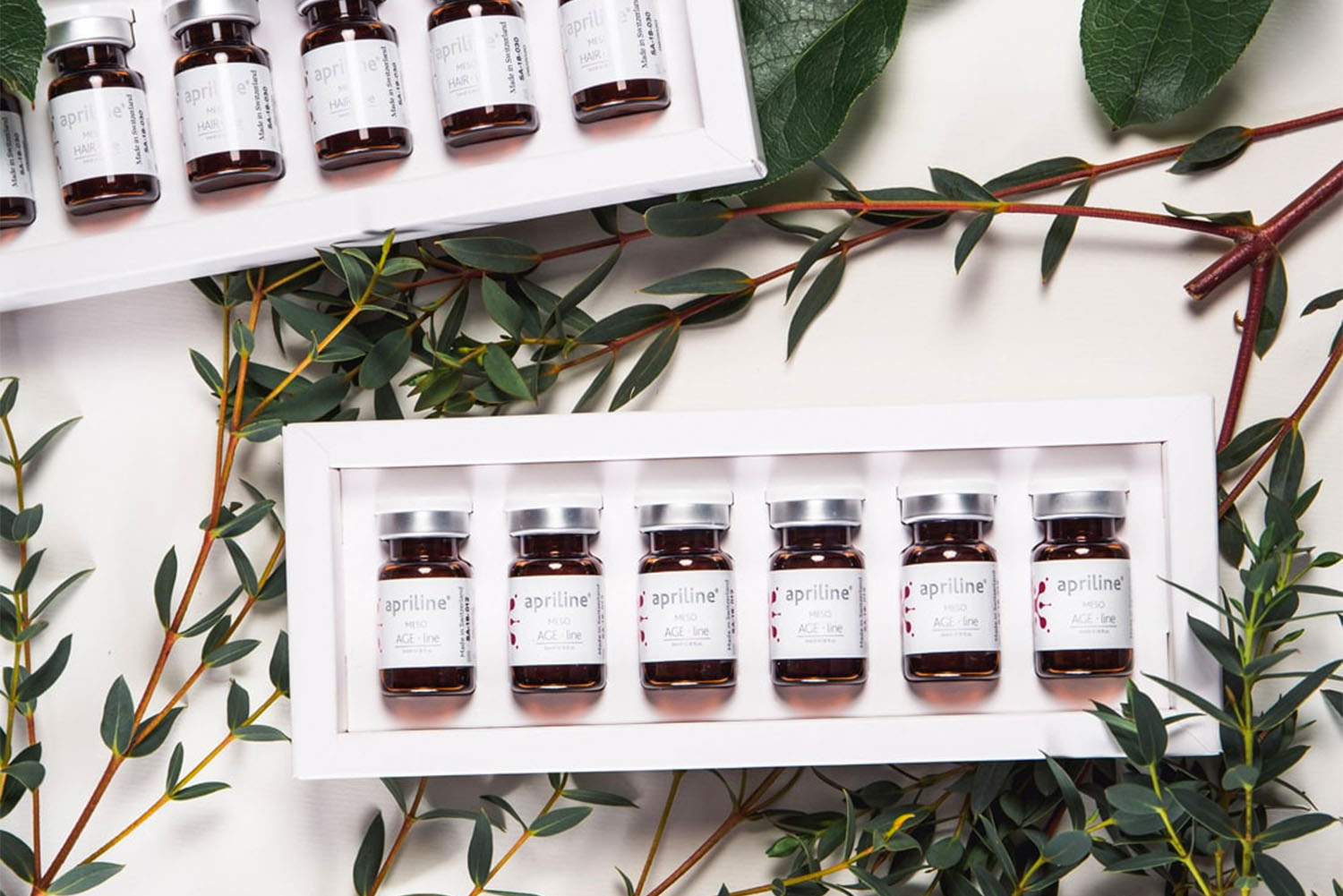 Why choose apriline® MESO?
apriline® Meso formulas cover a multitude of aesthetic needs. Whether you are seeking to target certain areas or address specific skincare concerns, apriline® MESO is the solution.
Sensitive skin? No problem!
apriline® delivers optimal formula making it the perfect choice for treating sensitive areas. Each of our products has been carefully formulated to provide natural-looking results that last, so you can live happily with healthy and glowing skin.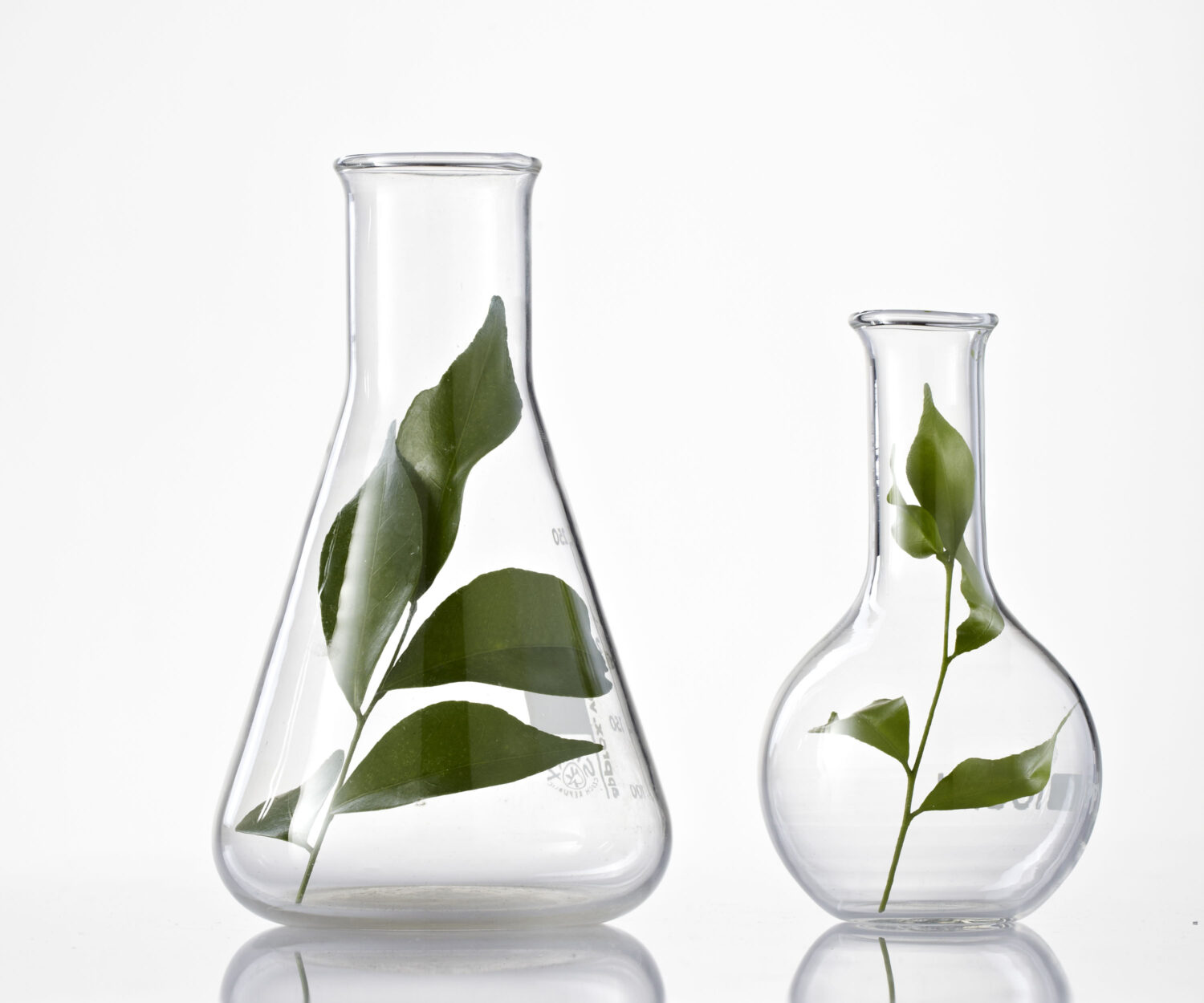 The Purest Swiss Quality
apriline® MESO products are designed with the patients' safety and skin health in mind. Our formulas are packed in a sterile vial, containing only hyaluronic acid, vitamins, amino-acids and peptides.
100% Pure Active Complex*:
NO animal or human derived ingredients
NO Parabens | Silicones | Emulsifiers | Preservatives
NO Alcohols
NO PEGs
NO Fragrance | Colorants
NO Hydroquinone
NO Nanoparticles
NO Formaldehyde slow-releasers
*NO commonly used chemicals such as Dimethicone, Ceteareth, Polyethylene, Quaternium-15, DMDM hydantoin, Imidazolidinyl Urea, Diazolidinyl Urea, Talc, Sodium Lauryl Sulfate.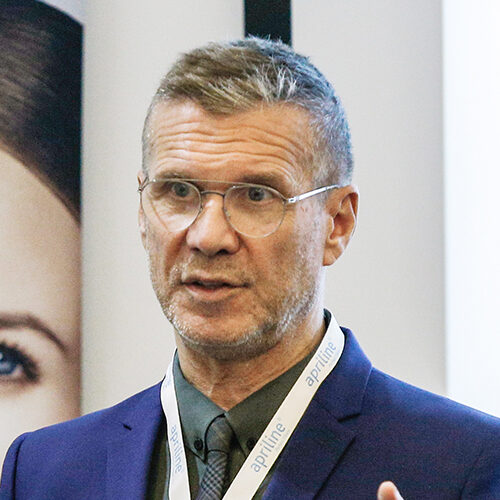 When I discovered apriline® Meso products, I was more than interested. You get instant and very natural results quickly. It is really efficient. At once, you can see the lightening, as the reflection of the light over the skin. A great effect.
Dr. Hervé Padey (FRANCE)
apriline® AGEline

Anti-aging formula for mature skin that stimulates collagen production, moisturizes the skin at the molecular level and repairs connective tissue while improving dermal elasticity and firmness.

Discover

apriline® SKINline

Revitalizing formula that effectively fights hyperpigmentation. Hydrates and stimulates the skin regeneration process.

Discover

apriline® HAIRline

The fortifying formula for protecting against hair loss and premature graying. It revitalizes the scalp and boosts the anagen phase, improving hair strength and density. An effective treatment for a range of scalp problems.

Discover
What are you looking for?