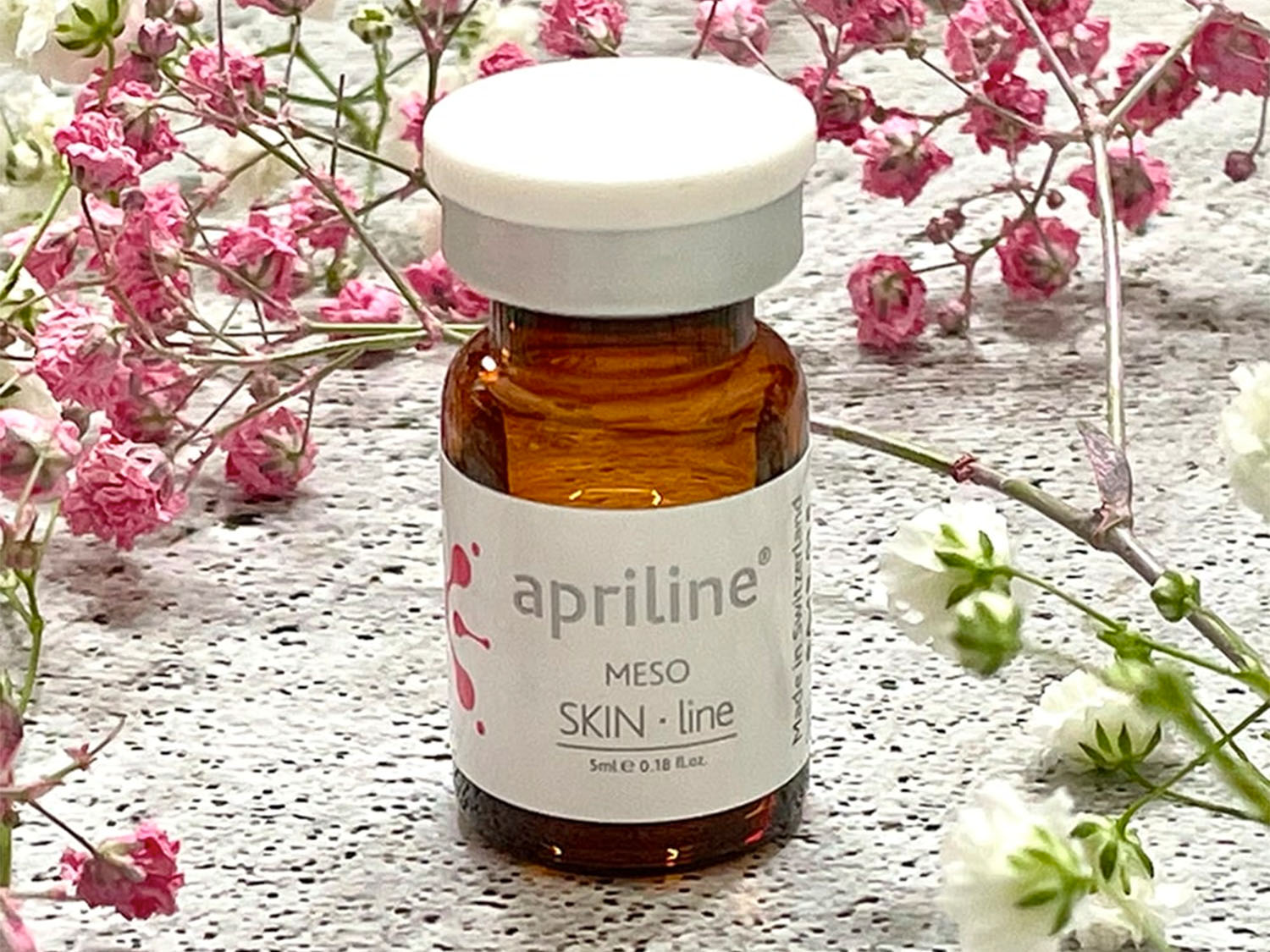 apriline® SKINLine
A revitalizing complex for younger skin based on Hyaluronic Acid, vitamins, amino acids, and peptides.
apriline® SKINline reduces hyperpigmentation, revitalises and rehydrates while boosting the skin's natural anti-aging defenses
– Hydrates the skin
– Smooths superficial wrinkles
– Diminishes hyperpigmentation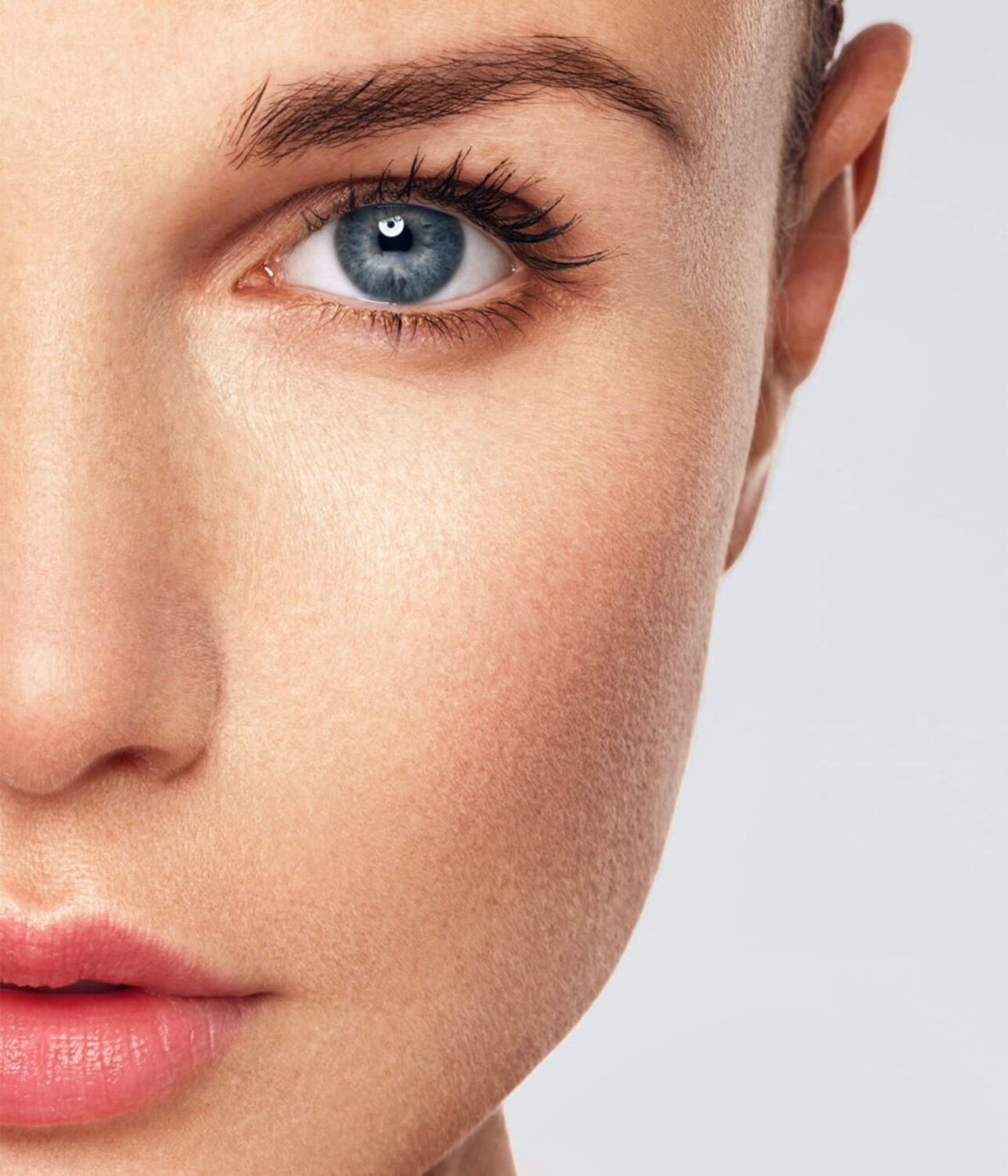 Boost your skin
In addition to normal aging procedures and stress, our skin is easily exposed to external damages like pollution, sun UV, and smoking.
apriline® SKINline targets those problems and helps you solve
Hyperpigmentation
First signs of aging, fine lines, and superficial wrinkles
Dry skin
Sun-damaged and environmentally compromised skin
Reduced skin density and turgor
A unique blend of hyaluronic and key ingredients has been precisely selected to match the innate physiology of the skin.
apriline® Meso Complex has a molecularly-stabilized formula that benefits the user with discernibly longer-lasting results.
100% Pure Active Complex
Diminishes Hyperpigmentation
A powerful combination of Tripeptide Glutathione and Vitamin C results in a formula that inhibits melanin synthesis. With Vitamin C anti-oxidant properties, free radicals and peroxides that contribute to tyrosinase activation and melanin formation are kept at bay thus drastically reducing hyperpigmentation of the skin. Our formulas' antioxidant properties also protect the skin from UV radiation and other environmental and internal stressors.
Regenerates Cells
Peptides blend of Dipeptipe-2, Palmitoyl Tetrapeptide-7, Palmitoyl Tripeptide-1 improves blood and lymphatic circulation, stimulates, collagen production, preserves intracellular structure of the epidermis.
Nourishes
Amino Acids blend (Valine, Glycine, Lysine, Cysteine and Proline) supplies necessary building blocks for collagen repair, essential for healthy, beautiful skin.
Hydrates
Hyaluronic Acid brings elasticity and brightness by attracting moisture to the epidermis. This powerful skin hydrator instantly plumps up the area of injection, providing a fresh look to any skin type.
INGREDIENTS: aqua, phosphate buffered saline, sodium hyaluronate, sodium ascorbyl phosphate, glycine, glutathione, proline, lysine hcl, valine, cysteine, dipeptide-2, palmitoyl tetrapeptide-7, palmitoyl tripeptide-1, biotin
Program
3 sessions at 2-3 week intervals, and then 1 session every 3 months
Indicated for: face, neck and décolletage area
Format: box with 6 vials x 5 ml
Treatment tools: micro-needling devices as electronically powered pens, derma-roller and nano-needling devices.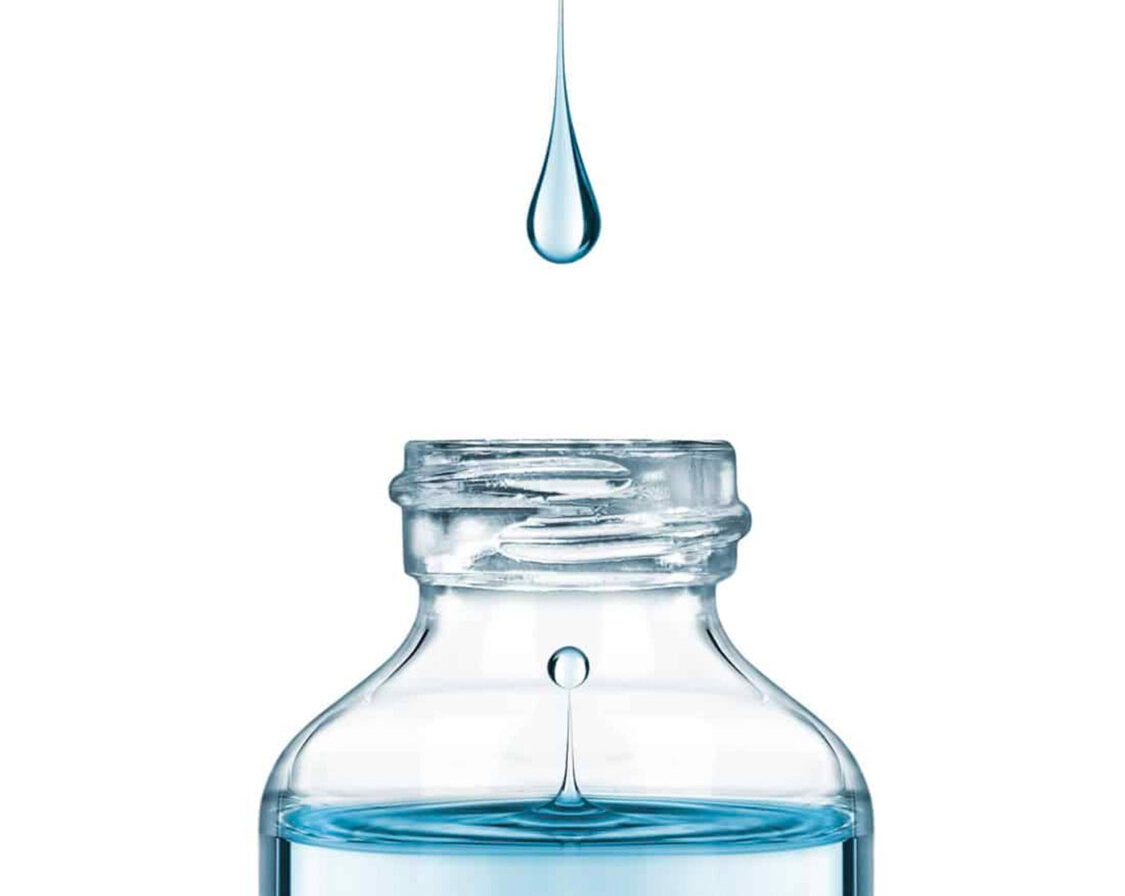 Precautions and Recommendations
Post Treatment Sun Protection
Due to the skin's channels being open for a period of time right after the micro-needling treatment (during the first 20 minutes), sunscreens, moisturizers or other creams application needs to be done with caution, if at all. During the daytime, it is important to protect the skin with a sunscreen. It is recommended to apply SPF 30+ about 20 minutes after the micro-needling treatment during the daytime and to re-apply it every 4 hours.
After various cosmetic treatments, including nano-needling, galvanic, and other it is recommended to apply SPF 30+ during daytime.
Post Treatment Recovery
Immediately after the treatment the skin might become tender with a mild redness that should diminish within a day or two. It is recommended to use mild skincare products and avoid retinols, or other more aggressive skincare products.
AVOID: Extreme temperatures, saunas, steam rooms, hot yoga, tanning or any other direct exposure to sun, swimming in pools or open waters.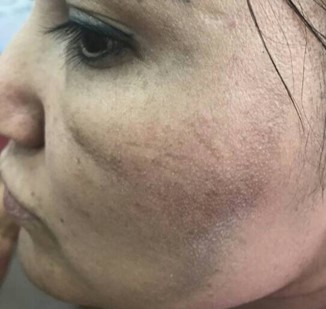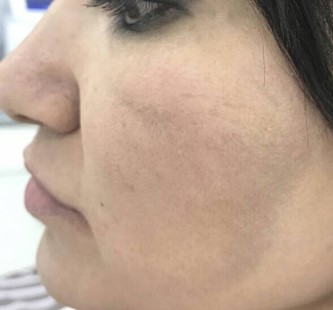 with apriline® MESO SKINline, 3 sessions
Have you seen our other apriline® products?
What are you looking for?