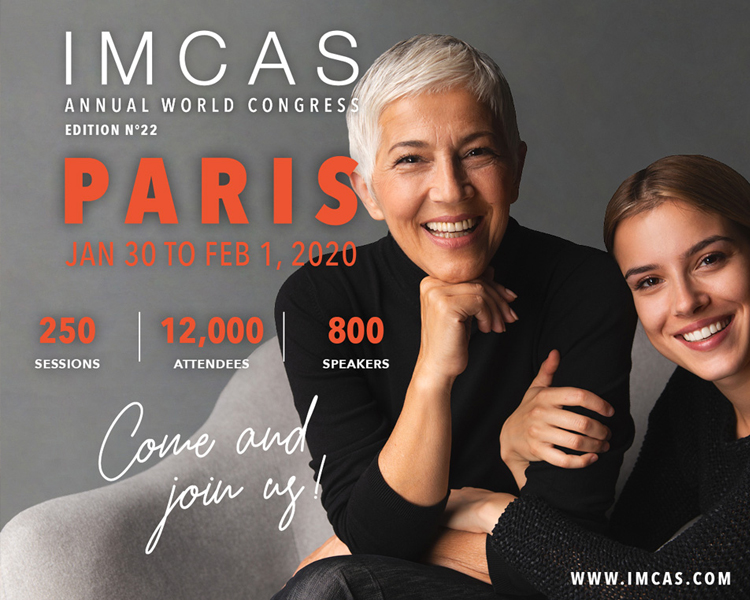 IMCAS PARIS 2020
IMCAS Annual World Congress
January 30 to February 1, 2020. Paris, France
Thanks to all the great meetings we had at this show and thanks to our loyal and enthusiastic partners, many great projects have started!
We sincerely thank everyone for making this fair another wonderful edition! Hope to see you again next year or sooner at the AMWC in Monaco.
Thank you Dr. Turkevych and Dr. Linde for this exclusive symposium on apriline® products!
Related Articles
Issue 11: CELLBOOSTER® GLOW: Anti-Aging and Depigmentation Effect of a Hyaluronic Acid Mechanically Stabilized Complex on Human Skin Explants

Gabriel Siquier-Dameto 1,2,†, Sylvie Boisnic 3,†, Pere Boadas-Vaello 2 and Enrique Verdú 2,* 1 Dameto Clinics International, 1171 VC Badhoevedorp,…

Read Article

Issue 10: Positive results of striae distensae treatment with CELLBOOSTER® LIFT: Case Report

Gabriel Siquier-Dameto 1 – 2 Timur Taskesen 3 1. Private Practice, Dameto Clinics International, Aesthetic Medicine, Spain & the Netherlands; 2….

Read Article