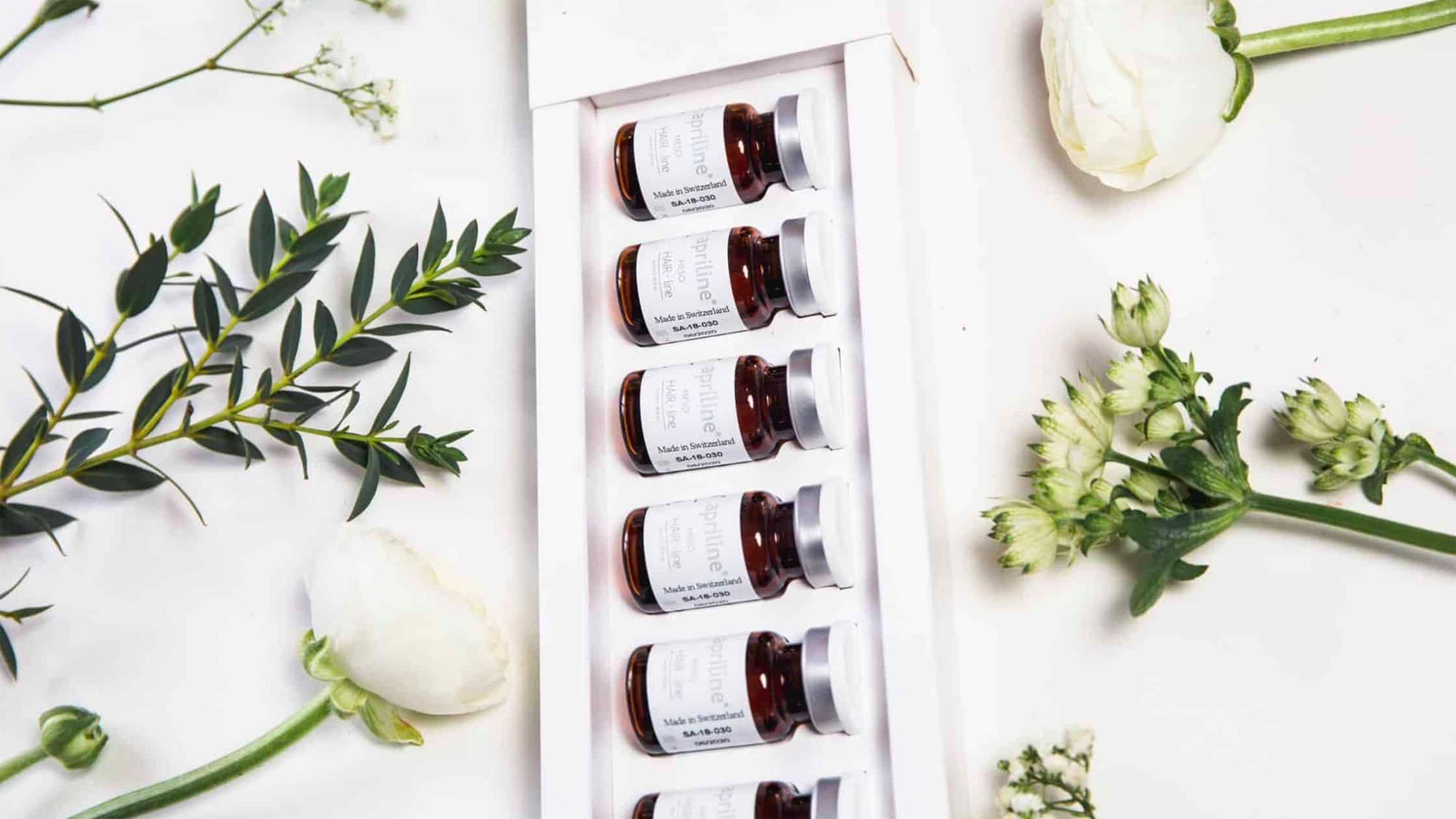 Issue 4: Successful Alopecia Treatment
Alopecia: Early Intervention is the best
Hair loss affects both men and women of all ages and it often significantly affects social and psychological well-being. For this reason, more and more patients are seeking medical help.
Male and female baldness patterns have statistical, clinical and diagnostic differences. There are medical and surgical treatments for hair loss. Each product or method has contraindications and side effects.
The initial determination of alopecia type usually begins with the establishment of alopecia as either a scarring (cicatricial) alopecia or non-scarring alopecia. Non-scarring alopecia tends to have preserved follicular ostia and can be treated by Mesotherapy. Specific meso hair cocktail apriline®  HAIRLine is a capillary regenerator which revitalizes and strengthens capillary fiber via a greater contribution of essential nutrients for capillary growth and a stimulating action of hair growth factors and hair pigmentation.
apriline® HAIRLine application with micro needling device can be repeated biweekly on the scalp area with presence of alopecia or early graying of the hair with a protocol of 4 sessions. For maintenance one session every 6 weeks should be enough to maintain the results afterwards.
In both male and female pattern which is related to the androgenic alopecia, the results are satisfying. Further investigation will be necessary however, for a better understanding of the mechanism of action.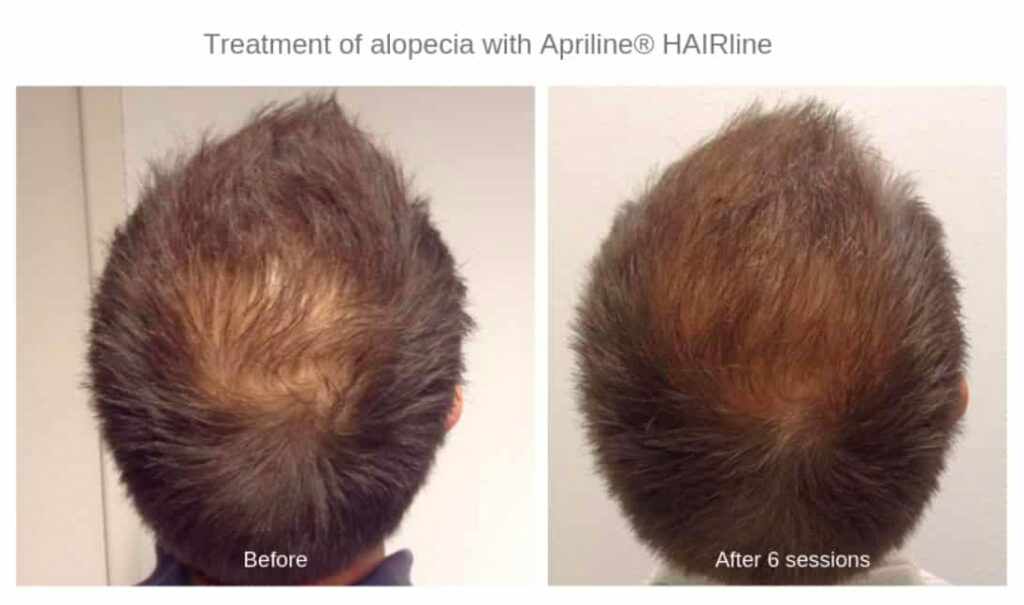 Achieving an aesthetic acceptable correction of alopecia by means of surgical hair transplantation procedures is possible but it will not prevent disease progression. In general, early intervention is the best. apriline® HAIRLine is a strengthening complex for hair growth based on hyaluronic acid (HA), vitamins, amino acids and peptides. It has been especially formulated to treat hair and scalp problems and it is based on the patented CHAC technology by SUISSELLE Laboratories.
Products created with CHAC technology are optimally positioned to be used as a mesotherapy treatment. CHAC Technology enhances and exploits the natural properties of Hyaluronic Acid (HA). This technology has two features. First, it makes HA an optimal vehicle for transporting essential nutrients to the skin, and secondly it ensures their effective delivery, all while minimizing their degradation. To conclude the formula allows a targeted and progressive release of the ingredients. By precisely applying apriline® HAIRLine into the skin, it will provide the micro-nutrients necessary to reverse hair loss.
Dr. Gabriel Siquier
Dameto Clinics International
Related Articles
Issue 11: CELLBOOSTER® GLOW: Anti-Aging and Depigmentation Effect of a Hyaluronic Acid Mechanically Stabilized Complex on Human Skin Explants

Gabriel Siquier-Dameto 1,2,†, Sylvie Boisnic 3,†, Pere Boadas-Vaello 2 and Enrique Verdú 2,* 1 Dameto Clinics International, 1171 VC Badhoevedorp,…

Read Article

Issue 10: Positive results of striae distensae treatment with CELLBOOSTER® LIFT: Case Report

Gabriel Siquier-Dameto 1 – 2 Timur Taskesen 3 1. Private Practice, Dameto Clinics International, Aesthetic Medicine, Spain & the Netherlands; 2….

Read Article