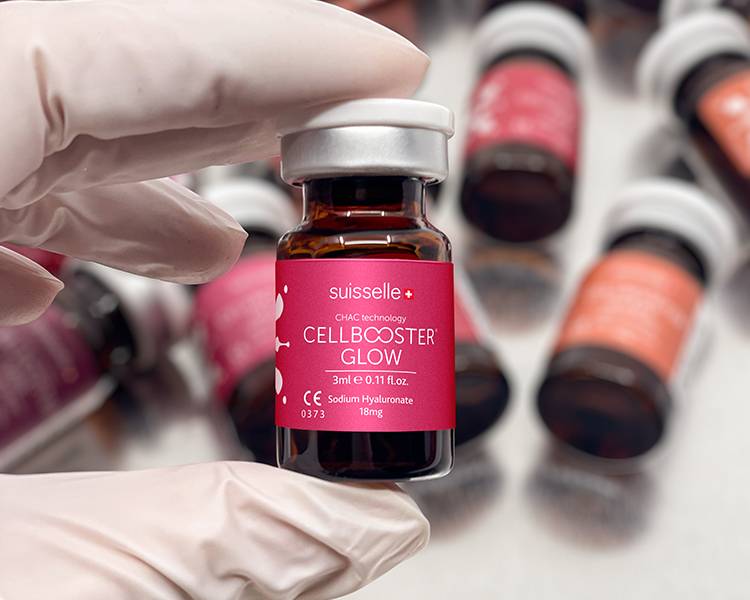 CELLBOOSTER® GLOW
Hyaluronic Acid Revitalizing Complex is produced using patented CHAC Technology. It consists of stabilized Hyaluronic Acid 18mg (6mg/ml) with Amino Acids and Vitamins.
The device is designed for nourishment, moisturizing and deep hydration which reduces hyperpigmentation and fights against the oxidative stress. It restores dermal structural integrity, neutralizes free radicals and reduces the effects of keratosis.
The device is a clear, colorless, sterile, injectable solution for single use presented in a case of 6 × 3 mL vials.
Indications
– The device is a resorbable injectable implant for use in the epidermis or dermis for improving microcirculation and tropism, and restoring the skin structure.
– Reduces dryness and hyperkeratosis, and provides a pronounced moisturizing effect.
– The device is an effective treatment against skin photo-ageing, hyperpigmented spots such as melasma, chloasma.
– Protects skin cells from free radical damage, prevents oxidative stress, normalizes sebum secretion, provides anti-inflammatory action, anti-aging effect and improves skin tone.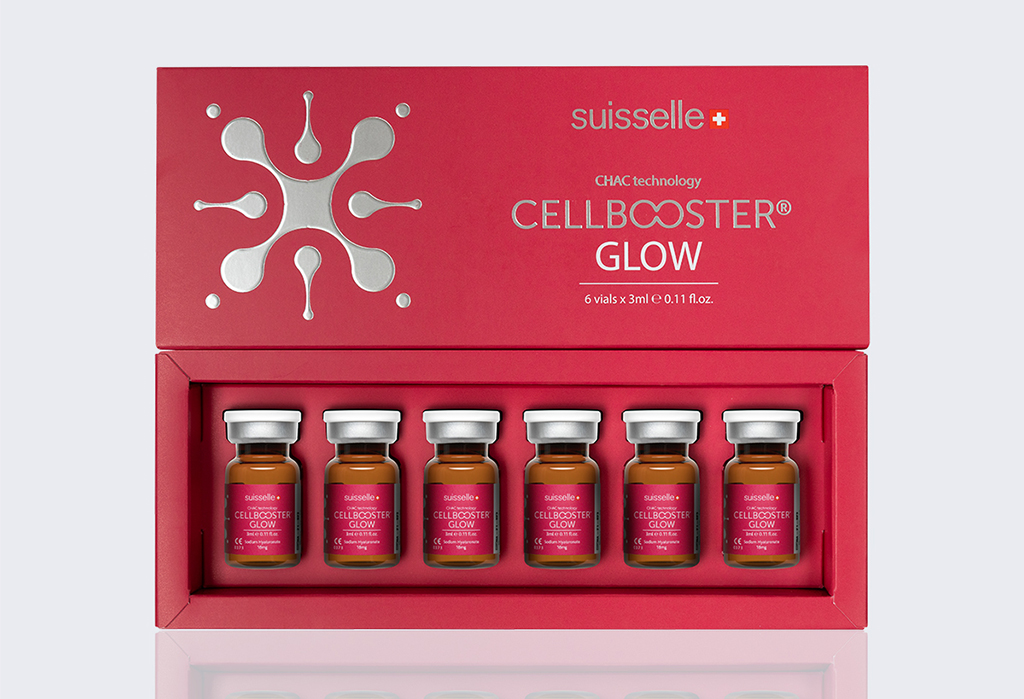 Instructions for us are available upon request by submitting a contact form.
Contact Us
Treatment Area / Program
The device must be injected in the epidermis or dermis of the face, neck, decollete area, back of the hands, internal face of the arms or body according to the mesotherapy technique.
Duration of treatment
Intensive course: 3 treatments with 2-3 weeks intervals;
Support course: 1 treatment per month.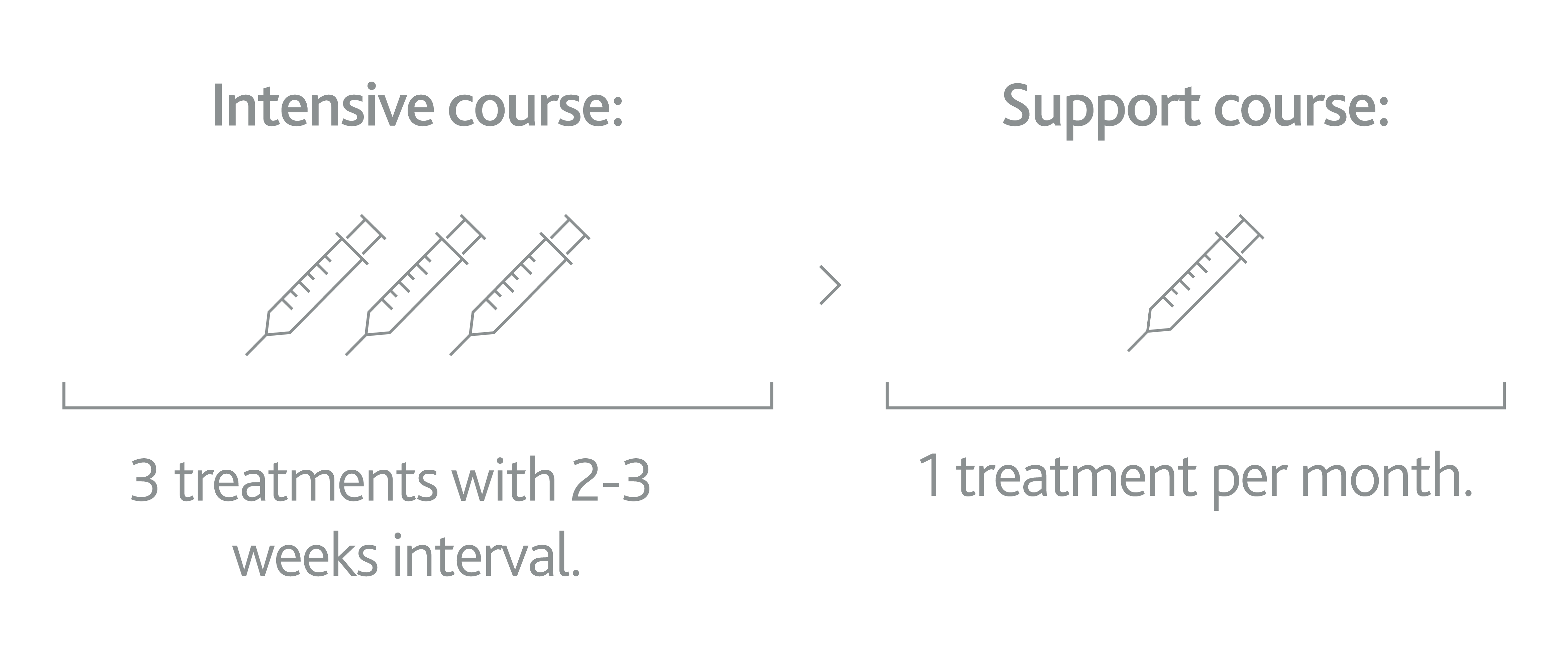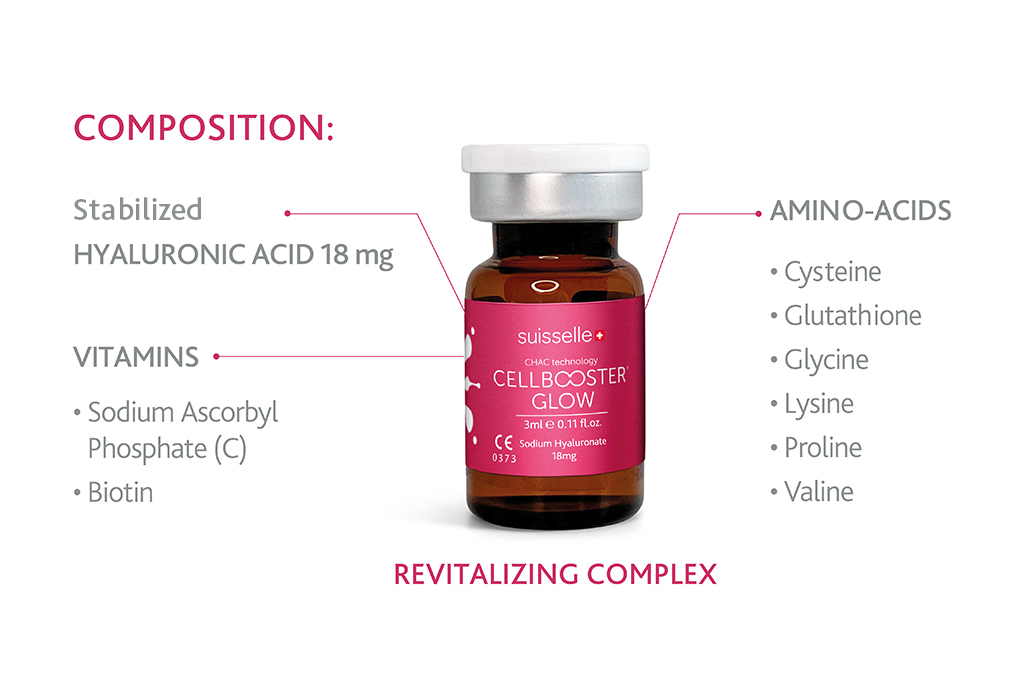 Dr. Marco Cerrano
MD, Aesthetic Physician / Entourage Clinic, Switzerland
"𝘛𝘩𝘦 𝘵𝘸𝘰 𝘮𝘢𝘪𝘯 𝘪𝘯𝘨𝘳𝘦𝘥𝘪𝘦𝘯𝘵𝘴 𝘪𝘯 𝘊𝘌𝘓𝘓𝘉𝘖𝘖𝘚𝘛𝘌𝘙® 𝘎𝘓𝘖𝘞, 𝘵𝘩𝘢𝘵 𝘸𝘰𝘳𝘬 𝘢𝘨𝘢𝘪𝘯𝘴𝘵 𝘵𝘩𝘦 𝘩𝘺𝘱𝘦𝘳𝘱𝘪𝘨𝘮𝘦𝘯𝘵𝘢𝘵𝘪𝘰𝘯, 𝘢𝘳𝘦 𝘵𝘩𝘦 𝘨𝘭𝘶𝘵𝘢𝘵𝘩𝘪𝘰𝘯𝘦 𝘢𝘯𝘥 𝘊 𝘷𝘪𝘵𝘢𝘮𝘪𝘯. 𝘛𝘩𝘦𝘺 𝘢𝘳𝘦 𝘢𝘣𝘭𝘦 𝘵𝘰 𝘣𝘭𝘰𝘤𝘬 𝘵𝘩𝘦 𝘣𝘶𝘪𝘭𝘥𝘪𝘯𝘨, 𝘵𝘩𝘦 𝘤𝘰𝘯𝘴𝘵𝘳𝘶𝘤𝘵𝘪𝘰𝘯 𝘰𝘧 𝘵𝘩𝘦 𝘮𝘦𝘭𝘢𝘯𝘪𝘯, 𝘵𝘩𝘦 𝘢𝘮𝘪𝘯𝘰 𝘢𝘤𝘪𝘥, 𝘵𝘩𝘦 𝘷𝘪𝘵𝘢𝘮𝘪𝘯 𝘱𝘰𝘰𝘭 𝘵𝘩𝘢𝘵 𝘸𝘦 𝘩𝘢𝘷𝘦 𝘪𝘯𝘴𝘪𝘥𝘦 𝘵𝘩𝘦 𝘊𝘌𝘓𝘓𝘉𝘖𝘖𝘚𝘛𝘌𝘙® 𝘎𝘓𝘖𝘞 𝘢𝘭𝘴𝘰 𝘩𝘦𝘭𝘱𝘴 𝘵𝘰 𝘧𝘪𝘨𝘩𝘵 𝘢𝘨𝘢𝘪𝘯𝘴𝘵 𝘵𝘩𝘪𝘴 𝘰𝘹𝘪𝘥𝘢𝘵𝘪𝘷𝘦 𝘴𝘵𝘳𝘦𝘴𝘴 𝘢𝘯𝘥 𝘵𝘰 𝘴𝘵𝘪𝘮𝘶𝘭𝘢𝘵𝘦 𝘵𝘩𝘦 𝘧𝘪𝘣𝘳𝘰𝘣𝘭𝘢𝘴𝘵 𝘵𝘰 𝘱𝘳𝘰𝘥𝘶𝘤𝘦 𝘯𝘦𝘸 𝘤𝘰𝘭𝘭𝘢𝘨𝘦𝘯 𝘢𝘯𝘥 𝘦𝘹𝘵𝘳𝘢𝘤𝘦𝘭𝘭𝘶𝘭𝘢𝘳 𝘮𝘢𝘵𝘳𝘪𝘹."
Watch the video to hear more from Dr. Marco Cerrano about CELLBOOSTER® GLOW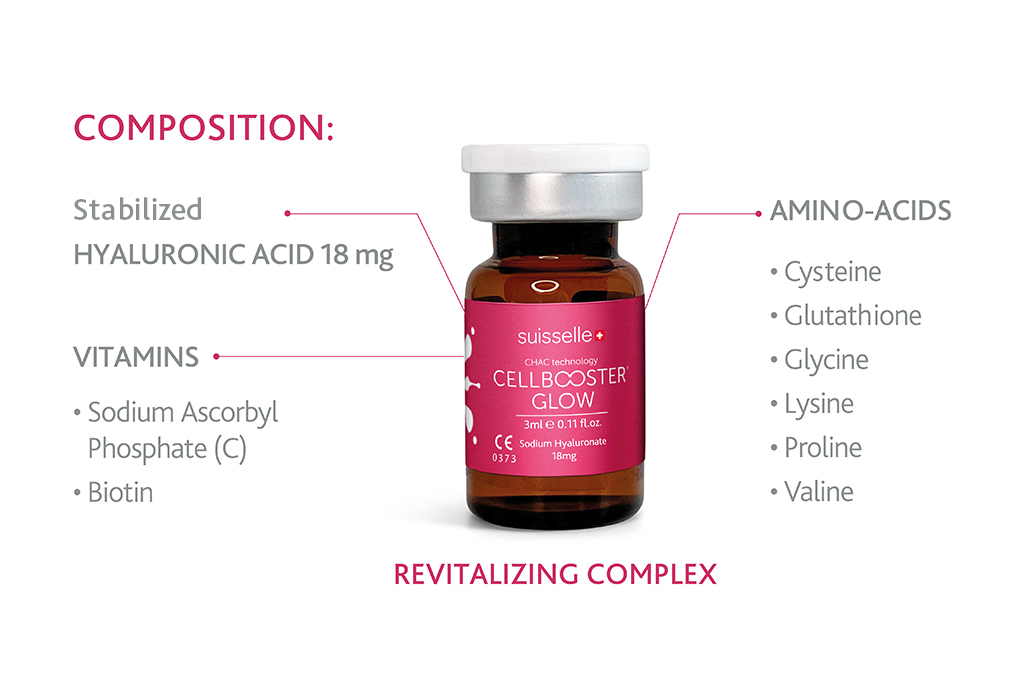 Composition
Each vial (3ml) contains:
• Stabilized Hyaluronic Acid 18 mg (6mg/ml)
• Amino Acids: Cysteine, Glutathione, Glycine, Lysine, Proline, Valine
• Vitamins: Sodium Ascorbyl Phosphate (C), Biotin
• Phosphate buffer pH 6.8-7.6 q.s.,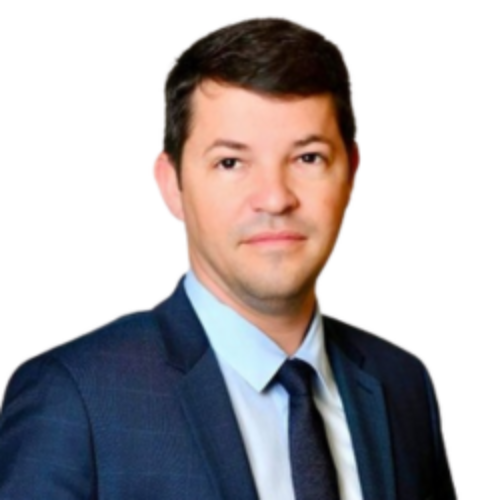 I love CHAC Technology. It gives a slow delivery that allows the patient to be more confident as there is more time between each treatment, and the results we can achieve are really impressive. Following a very simple protocol, we have quick and long-lasting results.
Dr. Gabriel Siquier, Dameto Clinics International (Spain & Netherlands)
Have you seen our other Cellbooster® products?
CELLBOOSTER® SHAPE

Device designed for reducing local fat accumulation or deposit. It reduces water retention and diminishes puffiness by improving microcirculation and hydration.

Discover

CELLBOOSTER® HAIR

Device designed designed for strengthening hair fol- licles, improving hair growth and microcirculation. It restores scalp skin structure and provides hair fiber restructuring.

Discover

CELLBOOSTER® LIFT

Device designed to diminish the effects of aging by filling the soft tissue, preventing oxidative stress and providing a deep hydration. It stimulates collagen production, improves microcirculation and cell nutrition.

Discover
What are you looking for?